Sign up now to receive these FREE recordings and to be notified about our next Reuniting Science & Spirituality Summit:
Heart Intelligence with Rollin McCraty
Bridging Science and Spirituality with Sound with Eileen McKusick
Featured Speakers:
(click photo to learn more)

Lynne McTaggart

Dr. Sue Morter

Rollin McCraty

Nonty Charity Sabic

Dr. Kenneth R. Pelletier

Dr. Alberto Villoldo

Dean Radin, PhD

Eileen McKusick

Niraj Naik

Tim Freke

Emiliana Simon-Thomas

Kim Barta MA, LCPC

Dr. Lorenzo Cohen

Kelly Turner, PhD

Terri O'Fallon, PhD

Dr. Nicole Redvers, ND, MPH candidate

Alison Jefferies

Dr. Melinda H. Connor, DD, PhD, AMP, FAM

Mark Wolynn

Joe Tafur, MD

Dr. Jude Currivan

Dr. Menas C. Kafatos

Paul J. Mills, PhD

Mimi Guarneri, MD, FACC, ABOIM

Helané Wahbeh

David Muehsam, PhD

Bill Bengston

Woman Stands Shining (Pat McCabe)

Rev. Tiffany Barsotti, M.Th., C.Ht., CCT.

Wendie Colter

Dr. Cleopatra
With Host: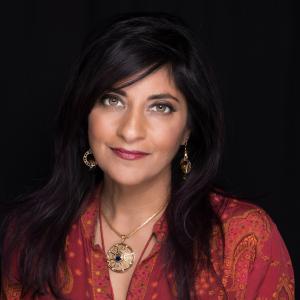 Dr. Shamini Jain
Founder and CEO of the Consciousness and Healing Initiative
Assistant Professor, UC San Diego
Bridging science and spirituality allows you to experience vibrant health, deeply connected relationships, and pristine clarity around your purpose on this planet.
— Dr. Sue Morter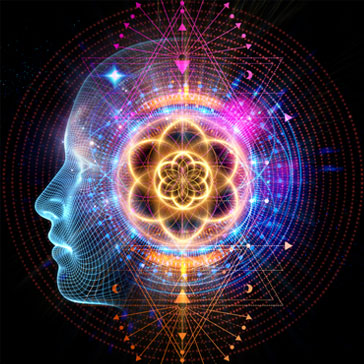 Have you experienced the body's awesome ability to self-heal — through energy medicine, ancestral healing, spiritual practices, and more?
Do you marvel at science's ability to achieve the impossible?
Science is evidence-based knowledge, while spirituality is experienced as inner knowing and consciousness…
… yet, accelerated healing is possible when they're brought together.
Together, these two wisdom streams form one powerful river of knowledge and possibilities for healing.
Scientists, energy medicine experts, medical doctors, and pioneers in consciousness are now reuniting science and spirituality.
Rigorous, published scientific research in biofield healing approaches have shown effects in reducing PTSD, improving immune function, and even shrinking cancer tumors.
Ancient wisdom has shown for thousands of years that the body-mind is actually increasingly dynamic — and that our state of consciousness can modify our health, instantaneously.
And new discoveries in both science and the field of consciousness are inspiring awe and hope for deeper levels of healing — personally and collectively.
For example, consciousness-raising practices can dramatically shift your health, neurobiology, and even the genes that affect your lifespan.
Now you can join a global gathering of pioneers in evolutionary consciousness — including scientists, healers, physicians, researchers, and inspiring spiritual teachers who will share a powerful synthesis of inner and outer knowledge that promises to shift your consciousness, reveal leading-edge research and practices, and unlock your innate capacity to heal body, mind, and spirit.
Discover New Paradigms in Consciousness & Healing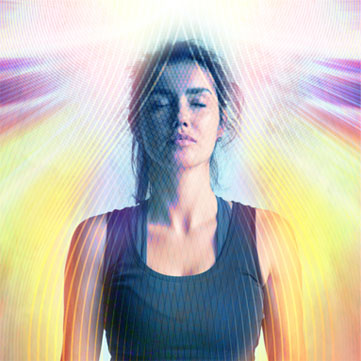 We are intricately connected through consciousness... and studies show that we can influence healing with our minds — through prayer, collective meditation, and even channelling (as you'll see!).
Ancient medicine approaches, and Indigenous cultures valued both inner and outer knowing, for a complete, connected human experience…
Now traditional medical doctors and "alternative" practitioners are applying inner and outer knowing to accelerate healing. Consider the brain surgeon who practices loving compassion, with measurable positive outcomes in patient recovery — and the energy healer whose methods are backed by research.
Today, studies are revealing what ancient wisdom has known for thousands of years: that our body-mind is actually increasingly dynamic — and that our state of consciousness can modify our health instantaneously.
And the latest groundbreaking epigenetics research challenges the allopathic notion that our body-mind is static… and even suggests that healing our ancestors, a spiritual practice in many cultures, shifts our epigenetic patterning...
Healing the Split Between Science & Spirituality
Integrating science and spirituality can advance holistic health and wellness for you and your family, for your clients and friends, and for humanity as a whole...
The centuries-old split between science and spirit led to disempowerment — a schism that has had harmful effects on our health, healthcare practices, and our planet. Yet, the split is healing — and radically changing the way we view the body, energy, consciousness, and health.
For example, the National Institute of Health acknowledges the biofield, once a "new age" concept. Research now shows that all of our life experiences, including trauma and illness, appear to be magnetically stored within our biofields.
With this mind-expanding online series, you'll discover research and practices that are emerging as the two long-separated fields come back together to guide and inspire us all to push the boundaries of what's possible.
Whether you're a wellness seeker or a practitioner, or just curious about the power of your consciousness, you'll find new paradigms and innovative disciplines for healing yourself, others, and our world.
You'll discover the latest evidence-based research that supports what was previously viewed as nothing more than speculation.
You'll see how to validate your healing approaches with real scientific evidence of the efficacy of mind-body modalities.
And you'll see how working with science without spirit (and vice versa) — prevents us from taking full advantage of all the options that can radically shift how we heal....
You won't want to miss this groundbreaking series with leaders and luminaries in consciousness and healing, epigenetics, energy medicine, Indigenous healing practices, and more.
Here's just a sample of what our enlightening speakers will share with you...
| | |
| --- | --- |
| | Dr. Sue Morter reveals the secrets to unlocking your Energy Codes to shift disease-producing patterns of energy and beliefs. |
| | Alberto Villoldo illuminates how you can prime your brain for enlightenment and "grow a new body" through shamanic energy medicine. |
| | Lynne McTaggart explains how to harness the energy of a small group to heal your life, others, and the world. |
| | Dr. Rollin McCraty highlights research that's been done on heart intelligence, and shares a technique for accessing our intuitive inner guidance system. |
| | Dr. Kenneth Pelletier explores the emerging science of epigenetics and provides meditation and visualization practices to influence gene expression. |
| | Dr. Kelly Turner discusses her research on the radical remission of cancer — without Western medicine or after Western medicine has failed. |
| | Dr. Lorenzo Cohen & Alison Jefferies share about the role that family, friends, and community networks play in healthy living... and how love and connection lead to healthy cellular function. |
| | Dr. Melinda Connor introduces the prospective empirical test suite designed to determine the competence of energy practitioners to improve the accuracy of research. |
| | Dr. Joe Tafur shares the role of icaro (sound healing) and the emotional body in ayahuasca shamanism |
| | Nonty Charity Sabic offers practical and effective spiritual practices and healing techniques from Africa. |
| | Kim Barta & Terri O'Fallon illuminate the dynamic, interrelated sacred principles that underlie all religion, spirituality, and relationship dynamics. |
| | Mark Wolynn discusses the scientific research on how trauma is passed down through the generations — including unexplained symptoms we inherit, and how to heal them. |
| | Niraj Naik speaks to the relationship between science and yoga and increasing evidence of the complex benefits and physiological effects of yoga on our bodies and brains. |
| | |
| | |
With the Reuniting Science & Spirituality Summit, you'll discover how to regulate your own health with experts who will guide you toward transforming your wellbeing — and that of others.
Whether you're new to integrative medicine or you're a practitioner working in a health, healing, or bodywork field, you'll explore the latest evidence-based science and leading-edge holistic techniques...
The visionary speakers in this series reveal the curative and evolutionary powers of science and spirit — to create vibrant health for you, your family, and your clients.
Inner AND Outer Knowing as
Your Path of Self-Care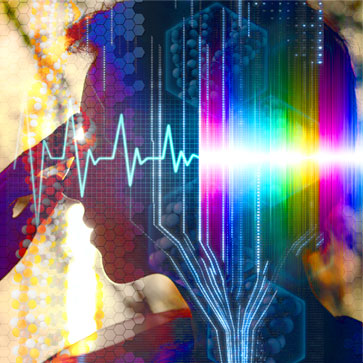 It's easy to feel disregarded when you take a holistic path.
You might hear regularly that "there's no evidence to support that herb's effects."
Maybe a highly trained physician you know maintains that pain relief with acupuncture is "just a placebo effect."
When you heal through a spiritual, energetic, or "invisible" modality, however, you know from the felt experience that you've built strength, vitality, wellness, or relief. And there's actually a wellspring of science-based evidence and practices to inspire and empower you to take spirituality, health, and wellbeing to an even greater level...
By integrating science and spirituality, YOU have a stronger power to heal yourself, your loved ones, and others.
Reuniting the two streams can make you feel more grounded and validated. It strengthens your ability to restore balance, opens new doors to expanded ways to rejuvenate your entire body — and helps us ALL as a global community start to transform medicine and transcend suffering.
With a few simple techniques, daily practices, and powerful treatments from skilled practitioners, the power to heal — and help transform our world — may now be within your reach.
In this far-reaching series, you'll discover powerful methods for achieving optimal wellness, promoting self-healing, and preventing illness — through epigenetics, plant medicine, shamanic healing, clairvoyance, quantum science, psychology, sound healing, and more!
We brought together experts from diverse areas of science and spirituality — trusted leaders in their fields — so you can restore and revitalize your WHOLE being (and help bring more vibrancy to your family, your friends, and your community!).
During this groundbreaking series, you'll explore…
The emerging science of epigenetics — and how your genes do not determine your health or longevity
How your genes do respond to your thoughts, emotions, relationships, and all your experiences
The exciting results of the IONS Channeling Research Program, which explores what common channeling experiences are, how they work, and their potential impact on our daily lives
Ayahuasca shamanism as a spiritual healing tradition that approaches the emotional body through energetic healing techniques
Scientific research on how trauma is passed down through generations
Lab data from Brown University and the Institute of Noetic Sciences which suggests that healing with intent could be "captured" and reproduced without the healer
Meditation and visualization practices to influence gene expression
Why science and spirituality are not opposites, but complementary — and how this opens up a huge potential for human evolution
Modern cases that are being treated in a traditional healing center in the Peruvian Amazon
A new way of understanding evolution, time, death, immortality, and the purpose of life — by exploring the self-realizing universe
How scientists, educators, healers, and spiritual practitioners at the Consciousness and Healing Initiative are coming together to build a global community of healing that's far more complete and effective than anything we've ever created...
You'll quickly see how to tap into both science and spirituality to accelerate healing and transformation — for you and your clients.
Receive This FREE Bonus Gift When You Register!
How Shamans Were the First Neuroscientists
Downloadable Audio Dialogue With Sandra Ingerman and Alberto Villoldo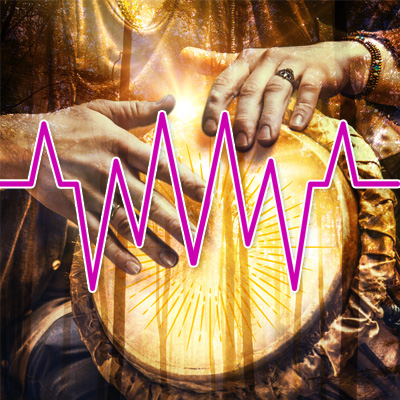 Both Sandra Ingerman and Alberto Villoldo have been writing and teaching workshops on soul retrieval, shamanic healing methods, and how to "dream into being" the world we wish to live in for many years. In this conversation, Sandra asks Alberto to speak about how shamans were the first neuroscientists — and they both offer their unique perspectives on shamanism.
We know you'll love summit host Dr. Shamini Jain, clinical psychologist, psychoneuroimmunology and healing researcher, scientist, social entrepreneur, and founder of the nonprofit Consciousness and Healing Initiative. Shamini's lifework is about bringing key experts together to create a movement which takes us beyond models of "disease thinking" and into the study of systems-based healing processes and personal and societal empowerment.
Sign up for more than 30 illuminating sessions on bridging modern science and ancient wisdom!
PRESENTED BY
The Shift Network
in association with Consciousness & Healing Initiative (CHI)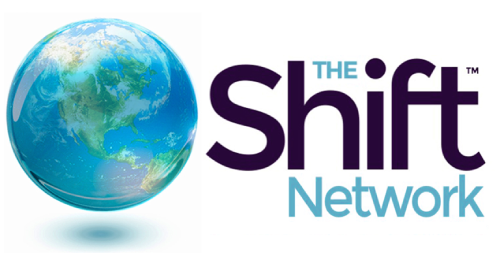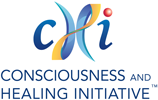 Co-Sponsors